Programmatic TV – The Future of Advertising
It used to be that in the past, you had to suffer through a television commercial that had nothing to do with you or anything you were interested in. You were stuck sitting on your living room couch, eagerly waiting for the commercial's end so you could watch your show. A couple years pass and with the invention of TV recording devices such as TIVO, you could record your show, forward through the commercials and never deal with it again. In today's world, you can bring your TV shows with you everywhere, thanks to the invention of smartphones, tablets, laptops, etc.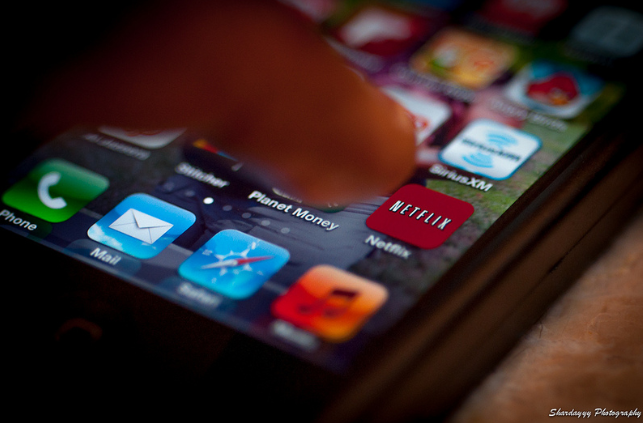 For marketers, this presents an incredible opportunity to provide relevant content directly to their target audience without wasting any more dollars on ads that serve no purpose to the user. With the rise of Google's foray into cable television and Adobe Primetime, expect to see programmatic TV become the next big thing for the advertising world.
So what exactly makes programmatic TV such a big deal, not only to marketers but for businesses as well? According to Adobe's recent industry report, total online video grew 22% year to year, indicating that browser and app-based video viewing is significantly increasing. As of now, current video stats average to 5.3 video starts per person per quarter, which means that there are plenty of opportunities to reach highly targeted audience segments online through non-traditional broadcast channels. Programmatic TV will also be able to provide marketers with measurable results. Although premium TV is still popular, more and more people are accessing it online through streaming and on-demand TV Everywhere apps. By integrating programmatic TV with their own media plans, marketers can use this data to target the same audience across all the myriad devices they use.
If you're assuming that since this advertising will be extremely targeted it will cost a pretty penny, you would be right. The cost per thousand impressions will undoubtedly rise, but with it comes efficiency. While the CPM might cost more, you can expect to see more conversions as well. Marketers can now broadcast relevant content directly to the devices of the people who see it the most. Although programmatic TV is still in early development, you can expect to see higher conversion rates as marketers get better at placing ads in real time.
Google is also on board the programmatic TV train and has already begun working on tests in Kansas City. This city was one of the first to try out Google Fiber, with many early adopters still using this as their cable television provider. Based on content viewing history, Google is able to create targeted advertising based on real-time data. This limited demo phase in Kansas City is just the beginning in changing how viewers consume television and how marketers reach those viewers. When platforms begin to fully integrate these new TV- viewing habits, they will be able to sell more effective ad space to advertisers. With ads getting smarter, you will no longer begin to associate them as ads trying to sell you something. Rather, they will become useful reminders to watch or buy things you are already interested in. For right now, marketers should embrace these new technologies and begin devoting some of their budgets to leverage the power of programmatic TV.