How To Update Specials and Promotions
Watch a quick video tutorial above to learn how to Update Specials and Promotions.
There are two types of Specials you can create.
The first are Coupons. These can be image based or text based or a combination of both depending on your workflow. By default your site will come with New, Used and Service area settings already created and accessible through your navigation menu. You can create as many different coupon areas as needed.
The second are Sitewide specials or image based banners that can be created and placed across all internal pages in specially selected areas as you wish.
Coupons:
Step 1 – To add Coupon specials click on the Specials tab on the sidebar to the left to expose the Coupons button directly below.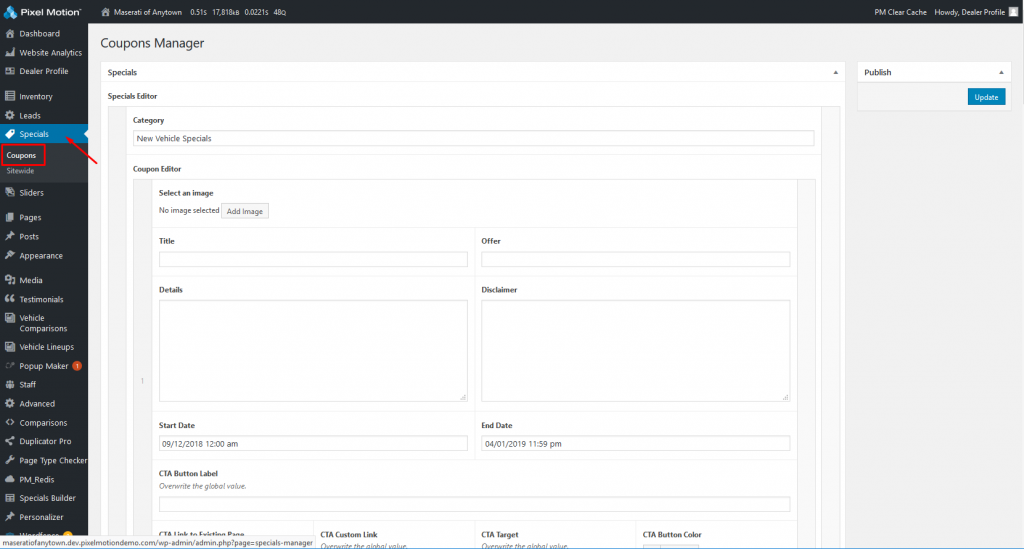 Step 2 – Navigate to the coupon area you would like to add a special to and click Add Special.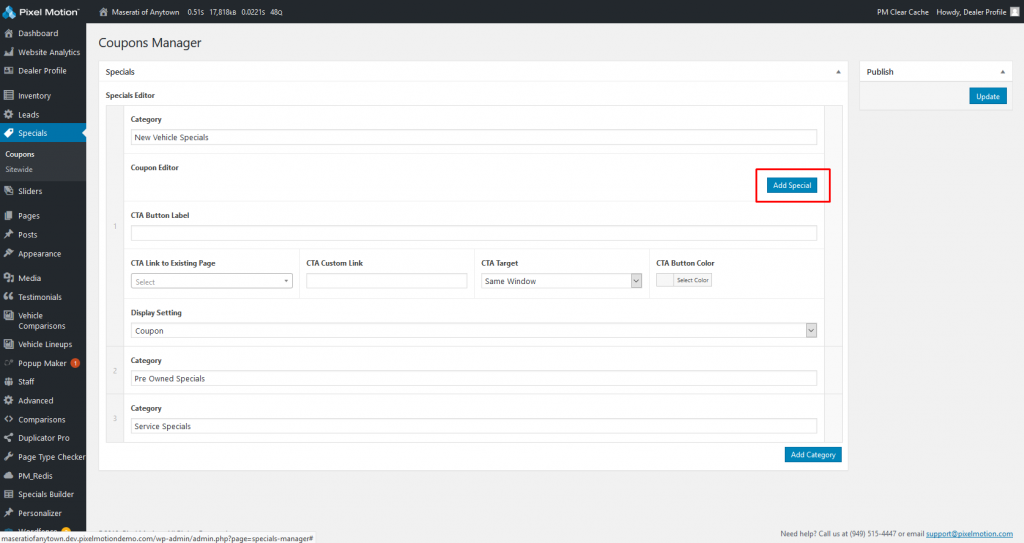 Here you can either add an image or fill in the following fields with information.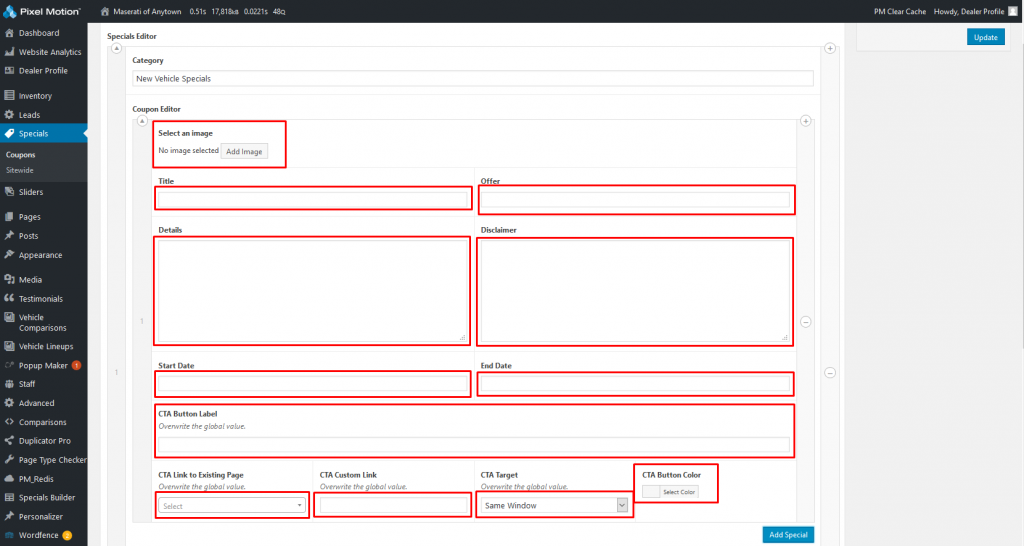 You can also select an exact day and time to start and end the special as well as setting a Custom Call to Action button on each particular special.
Below each special section you can set a global Call to Action for all specials without having to individually set this each time along with custom link and button color options. If you leave this area blank no button will show.
Step 3 – Once you have created a special remember to click Update on the top right corner of the page to bring your specials live.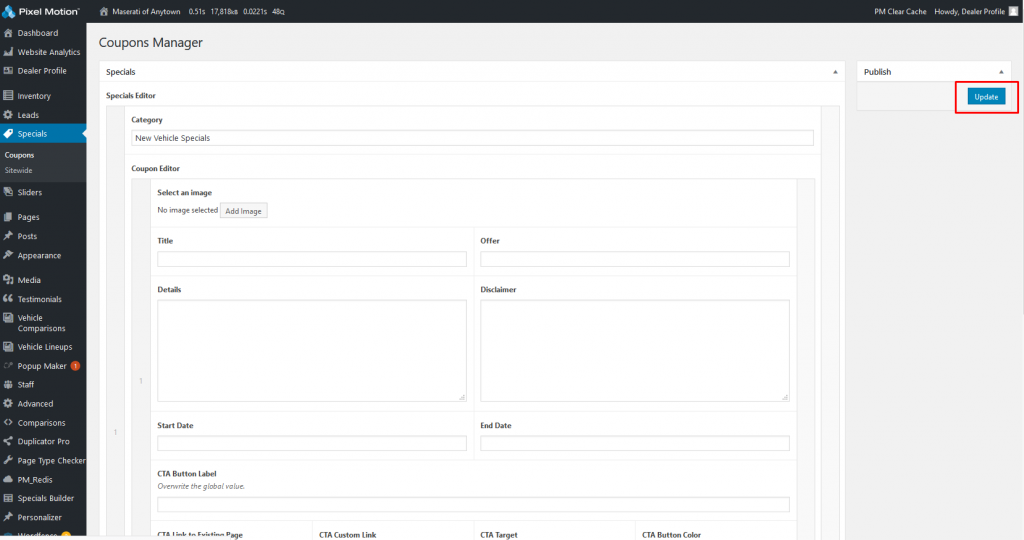 Deleting Specials:
To delete specials manually click on the subtraction symbol on the right side of the special you wish to remove and click Update to save your changes.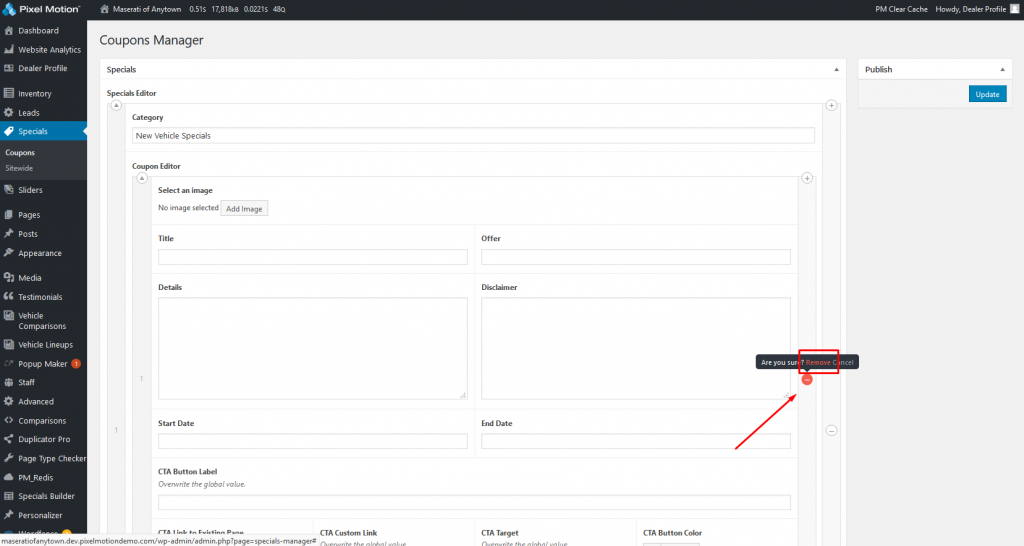 Sitewide Promotions:
Step 1 – To add Sitewide promotions to your site click on the Sitewide link under Specials in the left side bar.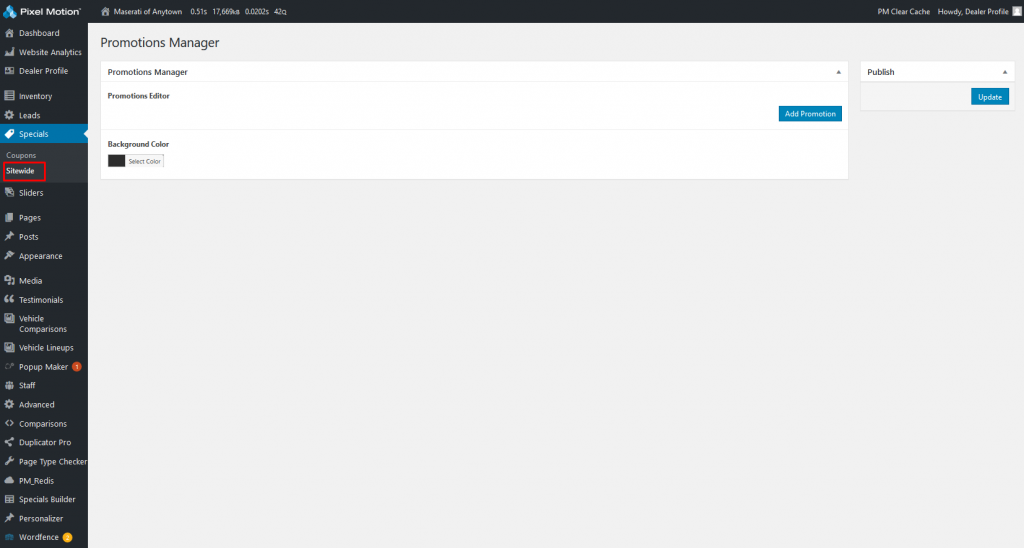 Step 2 – Click add promotion then type in the name of the promotion and select the image you wish to use from your media library by clicking add image.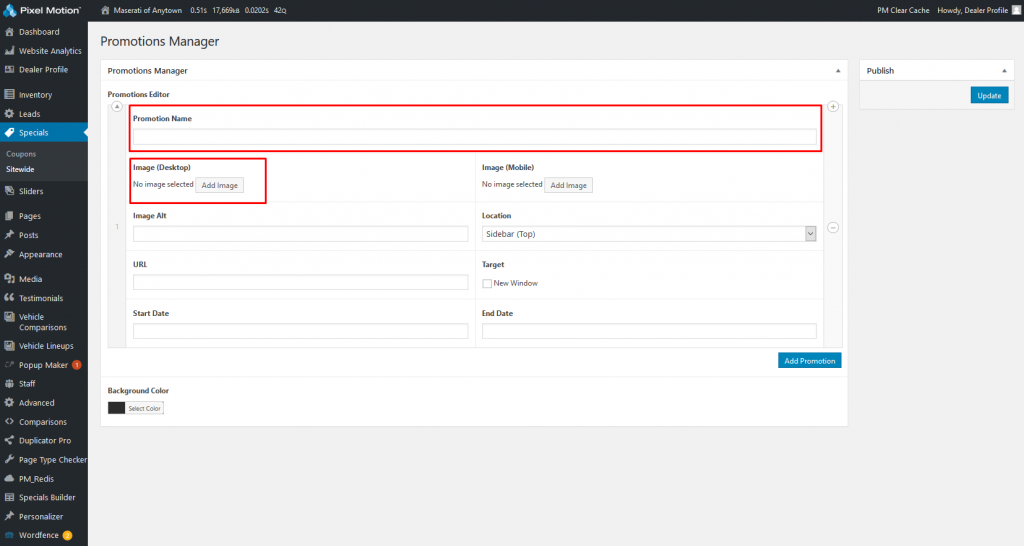 For mobile optimization we have added the ability to also upload custom mobile ads to enhance your customers experience when viewing on their smartphone.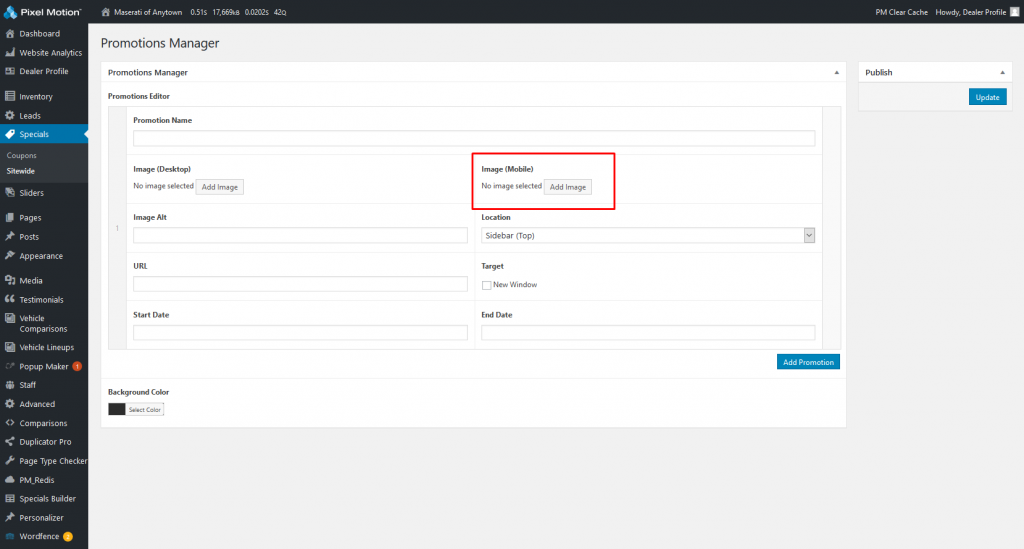 If no image is uploaded the promotion will only show on the desktop
Below you also have several options to add SEO value, choose the location, add a link through and choose a start and end date for when you want this promotion to show.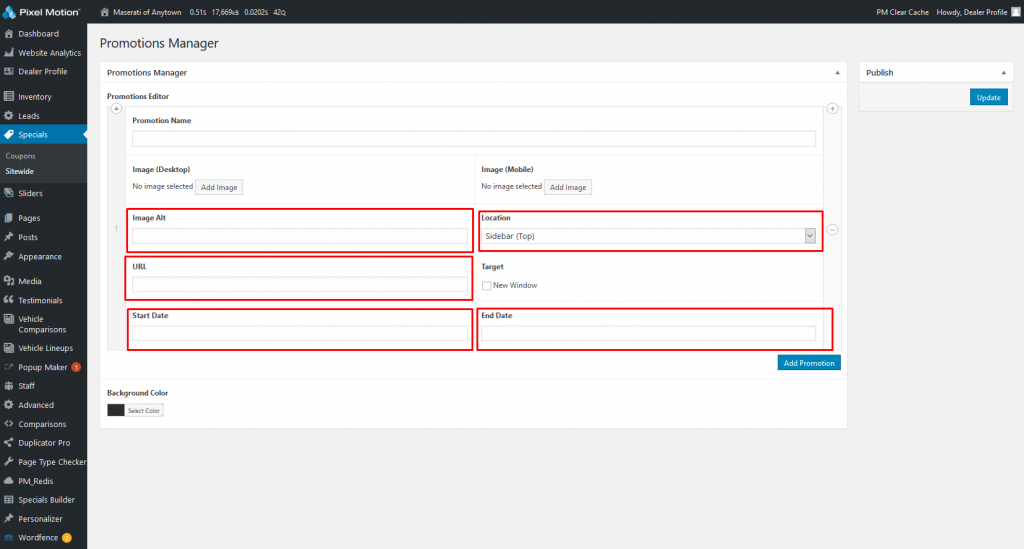 Step 3 – As mentioned above and like Coupon Specials remember to click the Update button on the top right of the page to bring your promotion live.
…and to delete, click on the subtraction symbol on the right side of the special you want to remove.
Still have questions? Give us a call at (949) 515-4447 or email support@pixelmotion.com